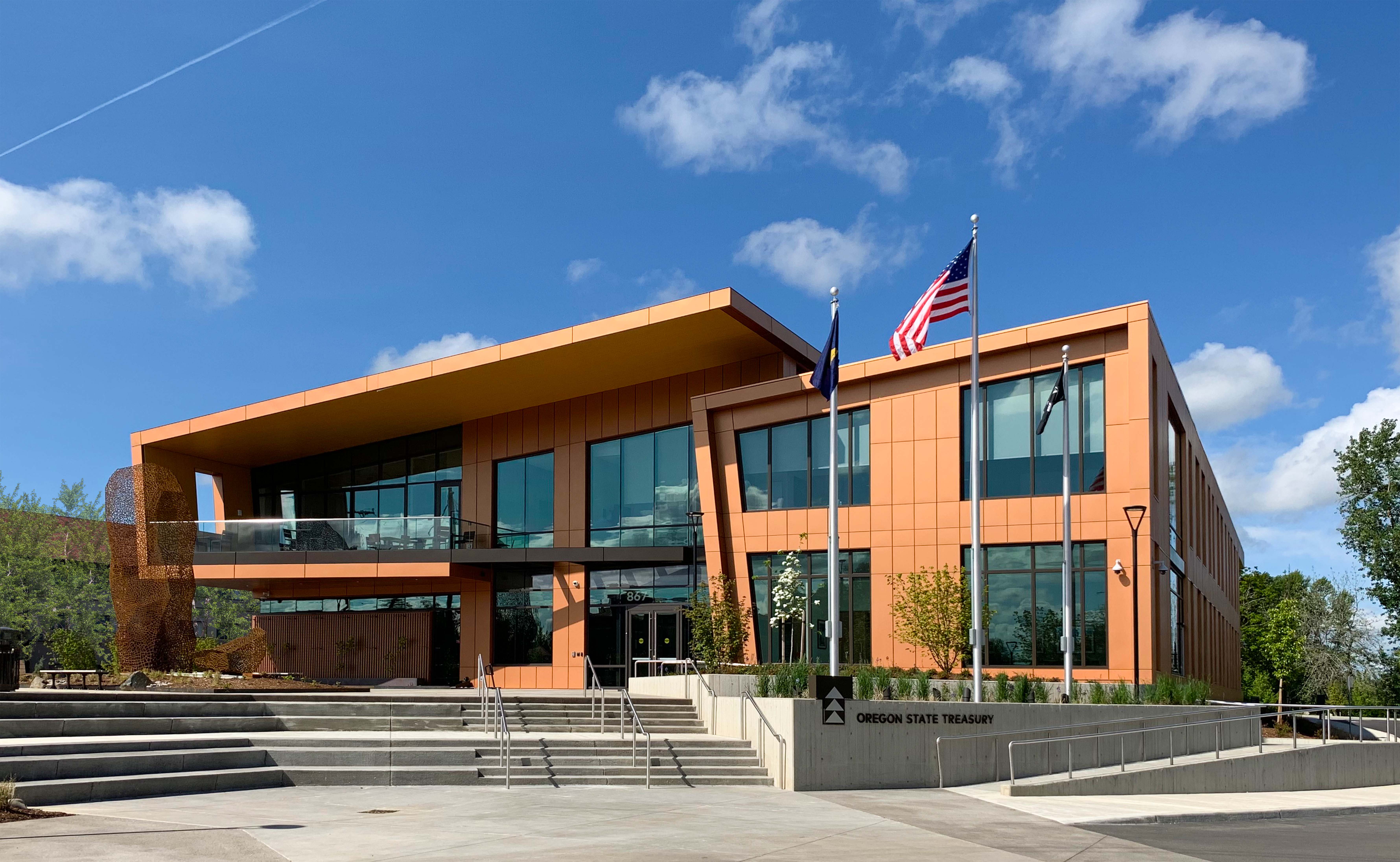 Take a look inside Oregon's new apocalypse-prepared treasury building
July 11, 2022
Oregon's new treasury building in Salem, which was officially unveiled Thursday, is designed to withstand an earthquake and other threats. Treasurer Tobias Read said the Treasury will now be better prepared to move money − like federal relief funds and state employee paychecks − in the face of a disaster like a major earthquake.
"No money comes into or out of state government without touching Treasury," Read said in an interview. "And if we're not able to operate, it's going to be a lot harder to move money around."
The building also has a filtered air intake, which means it brings fresh air into the building and boosts indoor air quality. It's "net-zero" – it actually produces more energy than it uses – and there is well water in the event the city water supply is disrupted. The windows are shatterproof and meant to minimize energy costs too, and the landscaping is drought-tolerant. Read hopes the building, which has received accolades from the U.S. Resiliency Council, will serve as an example.
"I hope that there are going to be lots of other examples in state and local government, in private sector institutions," Read said. "The needs are going to really be big… and now we have a good example of how to successfully build a building that's prepared."
Written by
Claire Withycombe
Salem Statesman Journal