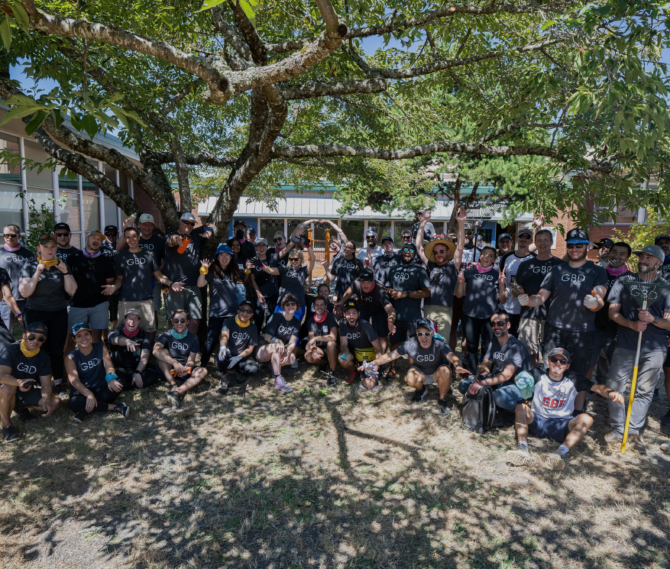 To address the wide range of DEI issues, GBD has developed the firm-wide Equity by Design (ExD) initiative. This initiative enables a series of committees and programs that work to grow the firm's understanding and responsibilities in creating more equitable outcomes for all staff and the broader community.
We focus our talents, experience, and ingenuity on solving problems and creating better places for humans to be more human. We recognize that this must embrace all humans. This focus requires a deeper understanding of the spectrum of human needs and human experiences of people from all backgrounds.
GBD is committed to being a catalyst and advocate for humanity through increased inclusivity, diversity, fellowship, equity, and excellence in design. We accept our responsibility to create momentum, accelerate and inspire positive and meaningful social change within GBD, the design profession, and our community.
We are listening, learning, and maintaining flexibility towards collectively establishing substantial and measurable change.
We will engage in conversations with experts, and we will expand our understanding of racism, diversity, and underrepresentation in architecture.
We commit to expunge both innate and learned inequities in our process, community, and world.
We seek to become leaders in a more equitable future for Portland, and beyond.
We seek to empower individuals from diverse backgrounds to affect change in their community through design.
We commit to building a better future for humanity.
We commit to fostering diversity in the next generation of design professionals, civic leaders, and changemakers.
We commit to focusing on serving, recruiting, and supporting a diverse population of students and professionals.
We commit to strengthening our community relationships to expand our connections to people from all economic, social, and racial backgrounds.