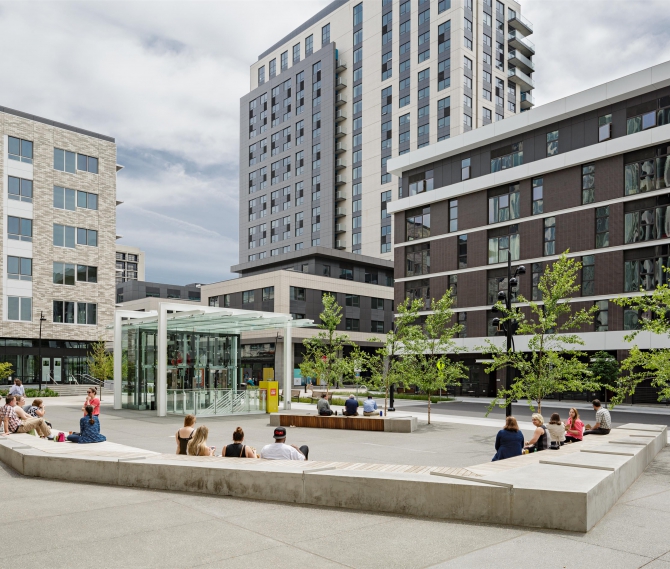 Hassalo on Eighth Awarded Triple LEED for Homes Platinum Certification
May 25, 2016
We're excited to announce that each of Hassalo on Eighth's three multifamily buildings just received U.S. Green Building Council's LEED for Homes PLATINUM certification! These awards confirm the importance of sustainability at a neighborhood scale. Hassalo added more than 650 units of housing to the Lloyd District while using 50% less potable water than other new ...
Read More +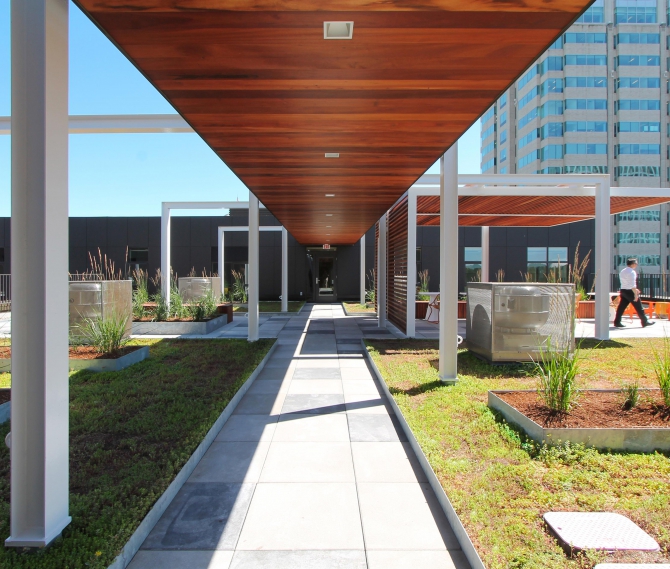 Velomor, Hassalo on Eighth's first completed building, opens to residents
August 4, 2015
GBD is pleased to announce the opening of Velomor, a 6-story mixed-use building and the first to open within the Lloyd District's new Hassalo on Eighth development. With a total of 657 housing units and over 50,000 square feet of retail space, Hassalo on Eighth is GBD's largest project to date – three new buildings ...
Read More +